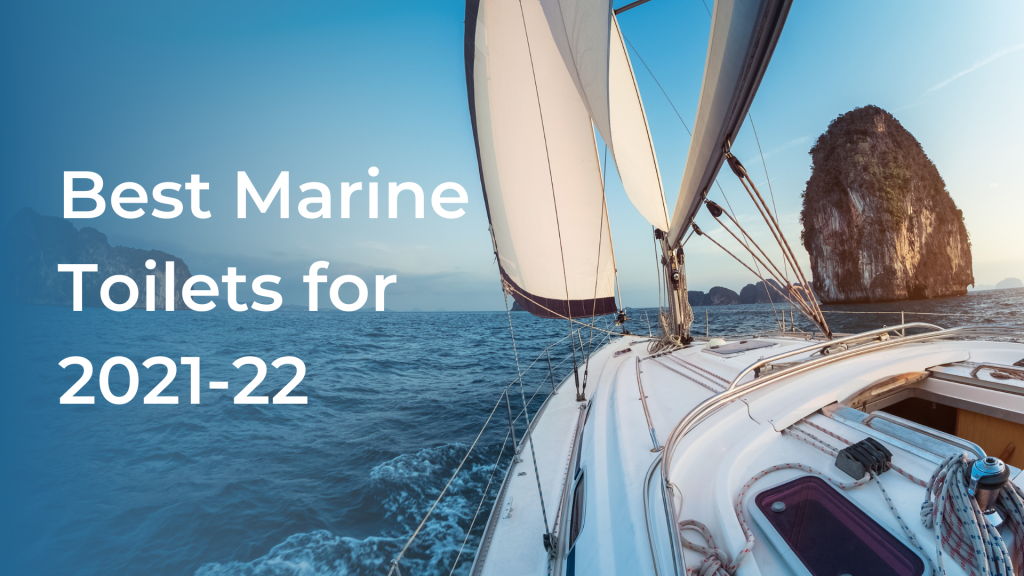 Boating is truly a magical experience that gets better every time you get onto a boat. You can just forget about all the chaos from your everyday life and vanish into nature. Boating is one such activity that helps you understand that we are all a part of nature and we must learn how to live peacefully together.
But one important point to consider while planning all this is that your boat might be perfect and stain-free on the outside but it can be stinky on the inside because of a bad toilet system. You have to make sure you spend a good amount of time (and finances) to get the right toilet for your marine adventures.
When it comes to choosing a marine toilet system, we know that you have many choices. While Raritan used to dominate the original equipment list on most boats, we saw a shift in the early '90s to vacuum toilets. There are many choices in the market and most times, owners do not know what system they have in their toilets. Since the late 1950s Raritan has been designing and selling products that withstand the test of time and hold up to a variety of uses. Many types of boaters exist and meeting the needs of all has always been one of Raritan's goals.
When deciding on a marine toilet, there are many factors to consider. Some prefer to not use any electric power and the only choice would be a manual marine toilet. Raritan was the first to introduce a manual marine toilet that uses pressurized freshwater. For years, the only option in manual marine toilets was to use outside raw water. The disadvantage to that is that with most raw water applications comes a rotten egg smell each time you flush the toilet. While there is no longer a huge market for manual toilets, Raritan saw the need and decided to produce a toilet for those customers that want to be able to flush with pressurized fresh water and have a manual toilet.
Raritan was the first toilet manufacturer to introduce a Sea fresh system. The Sea fresh models that we offer in most of our electric toilets allow the user to choose between onboard fresh or outside raw water. The advantage here is that you can use raw water most of the time and just before leaving the boat flush with fresh water to clear all the lines and prevent that oh so common Sulphur smell. Or, you can choose to always use fresh water at the dock when it is plentiful and still be able to use the toilet while underway.
Here are some of the models that we offer:
Atlantes Freedom
Marine Elegance
SeaEra
SeaEra QC
PH Powerflush
SeaEra Conversion Kit
If you value your peace, calm, and comfort while at sea, then our models might be the ones for you. For instance, our Raritan Sea Era Macerating Electric Toilet is very economical as it operates on nearly 12V of power and requires minimal adjustment to existing systems. The built-in discharge fitting accepts a 1.5 or 1-inch hose without the need for an adapter, thus you do not have to worry about making big changes to your vessel in order to install the toilet.
Benefits of Raritan Marine Toilets
Raritan toilets are designed for simple installation and simple maintenance allowing even the occasional boater to have the confidence to work on and install the toilet. Some brands prefer that only certified installers work on their products. The beauty of the Raritan product line is that we are simple enough for everyday use while being rugged enough to withstand the abuse of commercial use. We also have a complete line of Raritan Marine toilet parts should you need replacement in the future.
Our models are easy to use, environment friendly, and easy to maintain. We have an extensive range of cleaning products as well that will ensure the hygiene of your boat.
For more than fifty years, Raritan has been meeting our customers' needs for outstanding service and product reliability establishing ourselves as "the most dependable name on the water."
Our customers continue to be our focus and the primary source of the ideas for our new marine sanitation products and product enhancements. We are your one-stop shop for all your boating needs. Visit our website today to find everything you need for your boat and more!