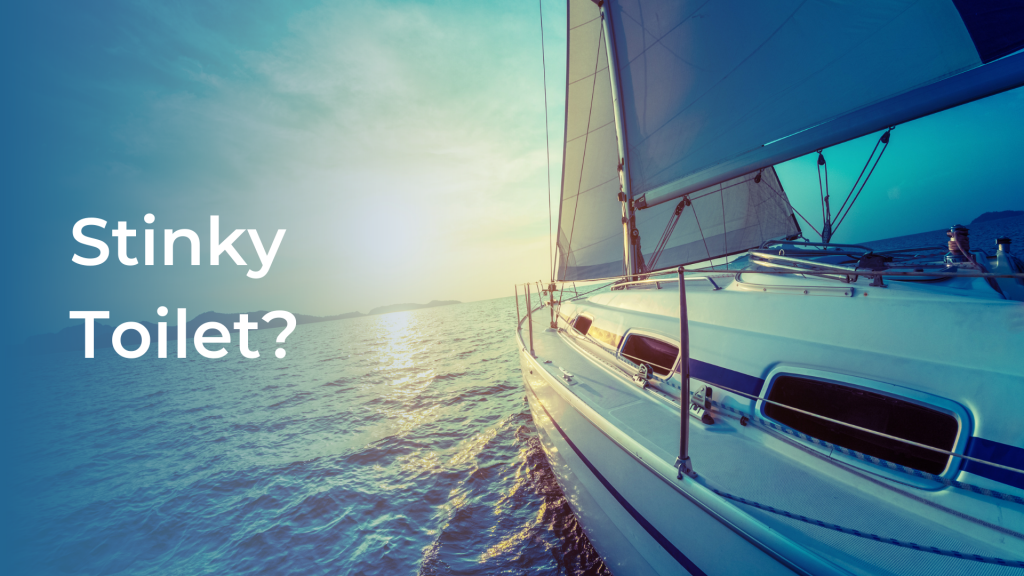 If you own a boat, you can consider yourself extremely lucky! You can just hop on and vanish into nature. Boating is one of the greatest joys for some people. You can enjoy the water, the scenery, the birds, the wildlife, and the simple joys of life. It provides an escape from the daily hustle-bustle of city life and helps us maintain a healthy relationship with nature as well.
Your boat might be beautiful from the outside but sometimes your toilet might end up being extremely stinky. It ruins the whole charm of the experience. But don't worry, there are certain solutions. You can learn a few methods to clean your toilet once you understand the system.
A flow-through system is a tank directly connected to the toilet that treats waste each time the toilet is flushed. Large discharges of raw sewage, which includes full holding tanks containing chemicals used to control odor, can be dangerous to the environment. In the case of seawater flush, the rotten egg odor is because of the water in the intake line and bowl. The anaerobic process converts the sulfate in the seawater to hydrogen sulfate and it stinks. Don't worry, there is a solution for all these problems.
The solution to this is in the tank system itself. The advantage of Raritan flow-through systems is that you are never holding raw sewage and only a limited amount of treated sewage is discharged each time. Raritan's first flow-through system was simply a bottle of household bleach that was injected into the treatment plants each time the toilet was flushed killing all fecal coliform.
Raritan far exceeds the Federal standard for waste discharge to help preserve our waters. New advancements in flow-through systems work differently but both Type I devices produced by Raritan far exceed the federal standard for discharge which is currently set at fecal coliform levels of less than 1000 per 100ml. Swimming beaches close when coliform levels exceed 200 per 100ml and shellfish beds close when coliform levels exceed 14 per 100 ml.
We also have a wide range of products that will make your cleaning task much easier.
C.H Cleans Hoses
The use of C.H. Cleans Hoses allows the hoses to be cleaned while in place. Simply pour the recommended mixture in, allow it to sit in hoses or tanks, and let it go to work! By properly maintaining all connections and hoses, it can save hours of messy work trying to unclog a system.
C.P. Cleans Potties
C.P. is like no other toilet bowl cleaner. It's the first bowl cleaner to combine a specialized strain of bacteria with 100% biodegradable cleaning agents specifically designed to make the bowl shine like never before and keep the entire system odor-free while maintaining the bioactive environment essential to odor control in your holding tank.
K.O. Kills Odors
You've probably read or heard, over and over again, that the key to odor control is the "right" hose, and that the "wrong" hose permeates with sewage and causes the system to stink. There are two ways to deal with holding tank odor: try to reduce it, mask it, and contain it after it's formed, by using chemicals and filters—which has never proven very successful…or prevent odor from forming in the first place.
Knocks Out Odor Kit
Kills Odors works exceptionally well with good venting. No chemical can be used in the toilet as it will kill the good stuff in KO designed to naturally break down the holding tank waste while minimizing the odor. The second step is to add the K.O. to the holding tank to naturally break down the waste. With each flush, the C.P. will not only prevent odors but will also help to keep the bowl sparkling clean and smelling great! No other cleaning product should be used with the K.O.
For more than fifty years, Raritan has been meeting our customer's needs for outstanding service and product reliability establishing ourselves as "the most dependable name on the water."
Our customers continue to be our focus and the primary source of the ideas for our new marine sanitation products and product enhancements. We are your one-stop shop for all your boating needs. Get in touch with us today for any questions regarding our marine products!