TankAssure, one of the most advanced tank monitoring systems available. TankAssure brings unparalleled practicality to vessel management. The submersible sensor's ease of installation minimizes wiring complexity and simplifies the process. The technology's compatibility with various tank materials makes it adaptable to a wide range of vessels.
Ease of Use
Reliable electronic design perfected for any marine environment
Compatible with any polyethylene, fiberglass, or metal tank
Use it to monitor sewage, greywater, and freshwater
Integrated Blocked Vent Detector technology helps in quickly diagnosing holding tank venting problems
Seamless connection to the Raritan App, allowing you to monitor tank capacity from anywhere on your vessel
Get an exact percentage readout for each tank capacity using the Raritan App
N2K compatible with the 156300 NMEA2000 Adapter (sold seperatly)
Up to 4 tanks can be monitored with 1 control panel (15610 Sensor Kit with 1 inch fitting, required for each addtional tank)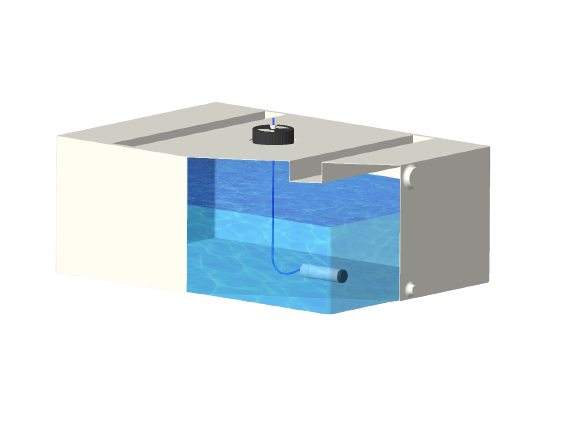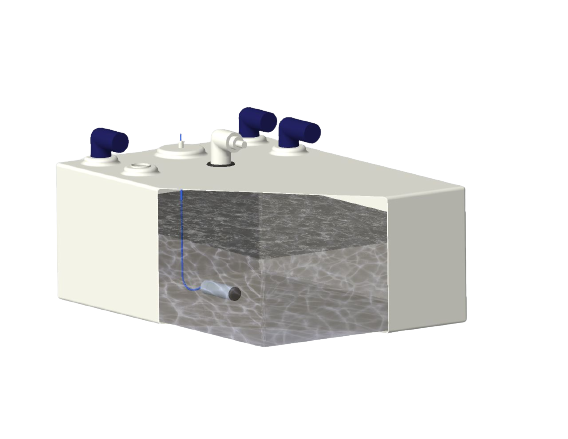 TankAssure Control Panel with Sensor
TankAssure Control with Single Sensor
Introducing the Raritan TankAssure - a game changing tank monitoring system that raises standards for marine vessels. Its easy to read display allows you to keep track of up to four tanks in one place making it an ultra reliable option. With its user friendly interface and streamlined design this is truly next level technology. Make sure your vessel has what it needs with the Raritan TankAssures unparalleled performance!
TankAssure is a versatile solution that works with any polyethylene, fiberglass or metal tank. Its submersible set and forget sensor makes installation easy while eliminating wire management issues. The low profile wall indicator ensures there are no protruding switches for an unobtrusive look on your vessel. TankAssures integrated Blocked Vent Detector technology guarantees efficient diagnosis of tanks along with effective odor control measures. With the Raritan App you can monitor tank capacity remotely from anywhere aboard giving accurate readouts of its current level at all times. This feature allows users to stay informed about their vessels fuel levels without having to physically check them manually.
Installation Ease
The submersible set-and-forget sensor is designed to be dropped into either the top or side of your tanks – no need for external sensors or adhesives. This feature makes it incredibly convenient and easy to use. Say goodbye to complicated installation processes!
The low profile wall indicator boasts a sleek surface that eliminates any unsightly protruding switches. This feature makes it an excellent choice for those who prioritize style and functionality in their home decor.
Simplify installation and wire management with minimal wiring. This feature makes it easy to set up your system without worrying about complicated cables or messy tangles. Say goodbye to cluttered spaces and hello to a clean, organized setup!
Ease of Use - Simplify Your Life
The electronic design is reliable and tailored to any marine environment. Its perfection ensures that it will function seamlessly in all conditions.
Our product is designed to work seamlessly with any polyethylene, fiberglass or metal tank. We've made sure that compatibility isn't an issue so you can focus on what matters most - getting the job done right!
The versatility of this tool allows it to be used for monitoring sewage, grey water, freshwater, diesel and gasoline. This makes it an essential asset in various industries where these substances are present.
The integrated Blocked Vent Detector technology simplifies odor control and tank diagnosis. This innovative feature streamlines the process for improved efficiency. With this cutting edge tool at your disposal you can rest assured that any issues with your tanks will be quickly identified and addressed.
The Raritan App provides a seamless connection that enables you to keep track of tank capacity from any location on your vessel. This feature ensures that you are always informed about the status of your tanks and can make decisions accordingly. With this technology at hand, managing resources has never been easier!
The Raritan App provides an exact percentage read out for each tanks capacity. This feature is particularly useful when managing multiple storage facilities or tracking inventory levels in real time. With this tool at your disposal you can stay informed about tank capacities and make data driven decisions with confidence.
Low power usage
Available in 12 or 24V DC configurations
12v ONLY with the NMEA2000 Adaptor
Monitoring tank capacity has never been easier thanks to TankAssures innovative dual monitoring system. With its intuitive control panel and wireless Raritan App integration users can keep tabs on their vessels tanks with ease. By utilizing these two methods together one can quickly identify any issues such as full or empty tanks or blocked vents while also receiving precise readouts of current capacities. Stay ahead of the game by choosing TankAssure for all your vessel management needs!
Latest products